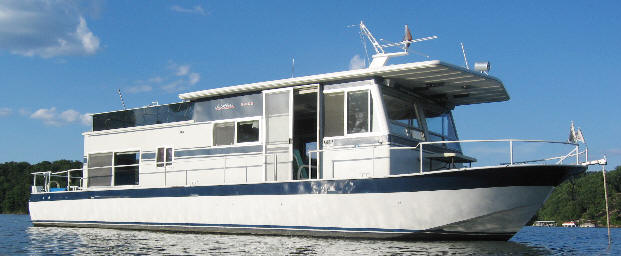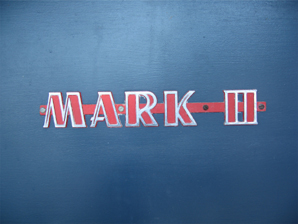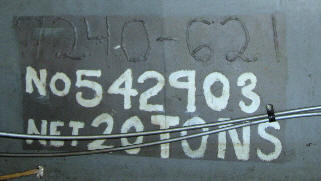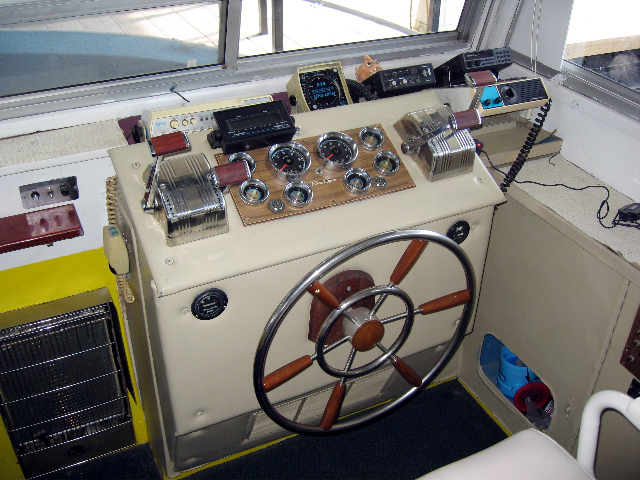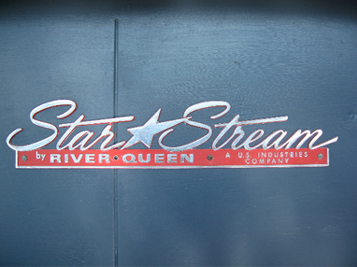 HIN: 7240-621
Owner_Occupation: Bill Herholzer
Name_of_Vessel: The CarolGlen
Hailing_Port: Lake of the Ozarks, Missouri
Year: 1972
Model_Name: Star Stream Mark II
Years_Owned: Couple Months
LOA: 40 ft
Beam: 13.6 ft
Fuel_Type: Gas
Fuel_Cap: 2-60 gallon Tanks
Propulsion: Twin 318 Chryslers
Trany_Drive_Props: V-Drives, Not sure on Transmission or Prop Size
Fresh_Water: 2-40 gallon
Holding_Tank: 1-40 gallon
E_Mail_Address: lotor@mac.com
Tell_us_about_your_restorations:
None so far
Future_Restorations:
Just need to go through all systems and restore to original condition or better. Most everything works, but needs to be "cared for" again. Nothing sweeter than when everything works.
RQR_Impressions:
This site is a tremendous bonus for someone like me to stumble across since I bought the boat without knowing Jack about houseboats. After surfing around on the site, I realize how lucky I was to find Her and in such great shape. Mike, I admire your dedication to the Refit and also the dedication you've taken in sharing it with everyone. I'd like to be an active part of this site as well. I love the fact that there is a RQ Community out there! One thing that would help on your site is timestamping registry entries so you can see when things are posted and maybe bigger form fields for typing into. Also, I like your idea about a forum. I think people would use it. Other than that...it rocks! Will also be sending more pics....THANKS! Bill
Mike,
Thanks for your reply.
As a publisher myself, I certainly understand about deadlines. I'm fairly excited about seeing the 10 or so new RQs that you'll be posting. I also understand the your site is a labor of love that sometimes has to take the backseat to "making a living".
I would like to write and submit my RQ experiences in the coming months. Among them will be a daily record of a trip from Jefferson City, MO to New Orleans and yes, back. This trip can only be orchestrated for late summer of 2007 at the earliest. A funny thing that I never knew about my lifelong friends is the fact the everyone (four of us) has always dreamed of such a trip, yet nobody ever mentioned it until I stumbled across the "CarolGlen"
and purchased it. Perhaps
ALL men dream of such a getaway? I am interested in being in contact with anyone that has taken such a journey or know someone that has. We all seem to be very committed to the cause and understand that this will not be just a big party. Another thing we all agree on is this very special RQ is just the boat for the trip. Once we have the bugs ironed out, that is.
Houseboating mag can probably thank you for my subscription today.
Didn't even know there
was a dedicated mag for them. I may find the answers I'm looking for in their pages or on their forum.
Good luck with your deadline and look forward to seeing your site updated in the coming weeks.
Bill