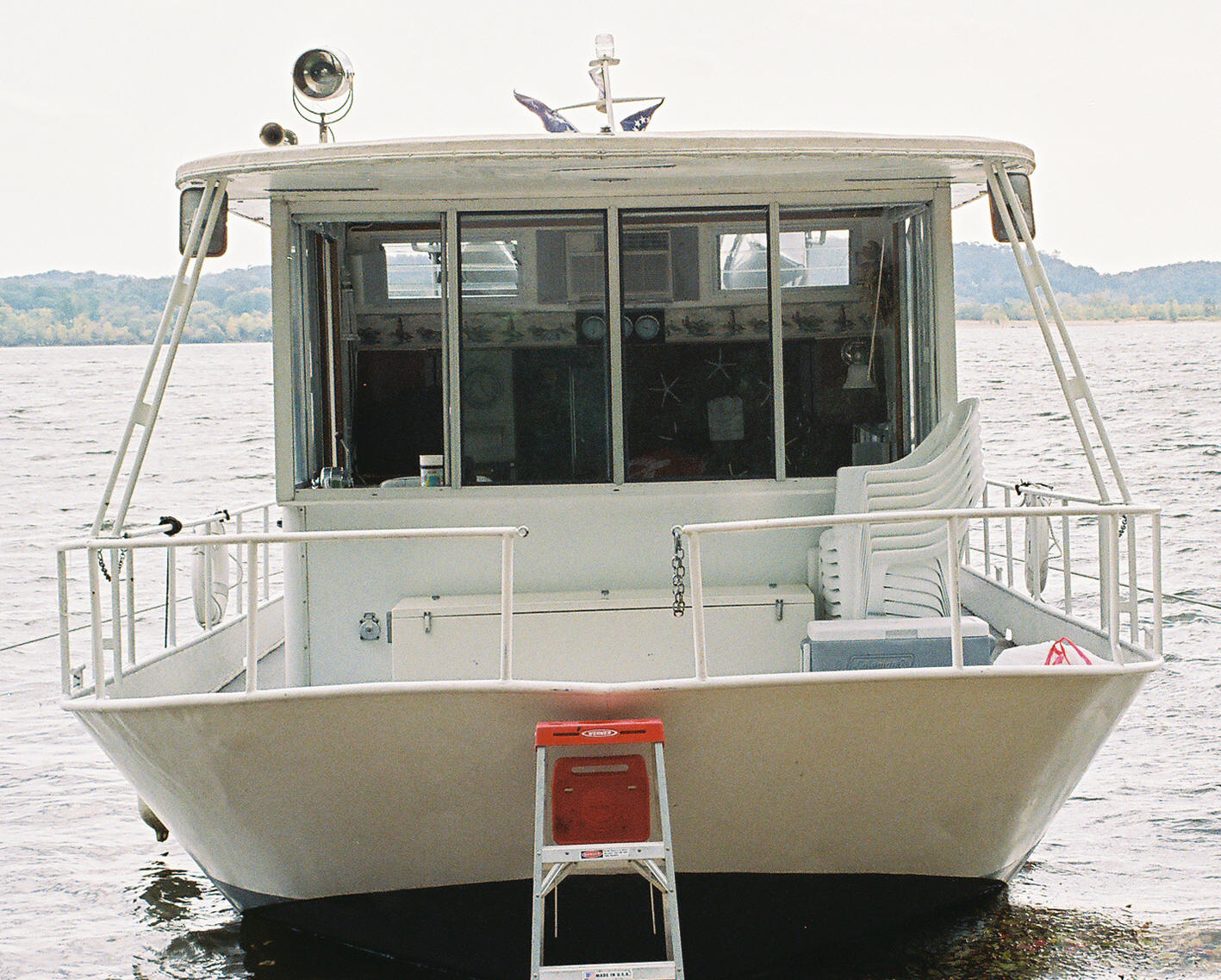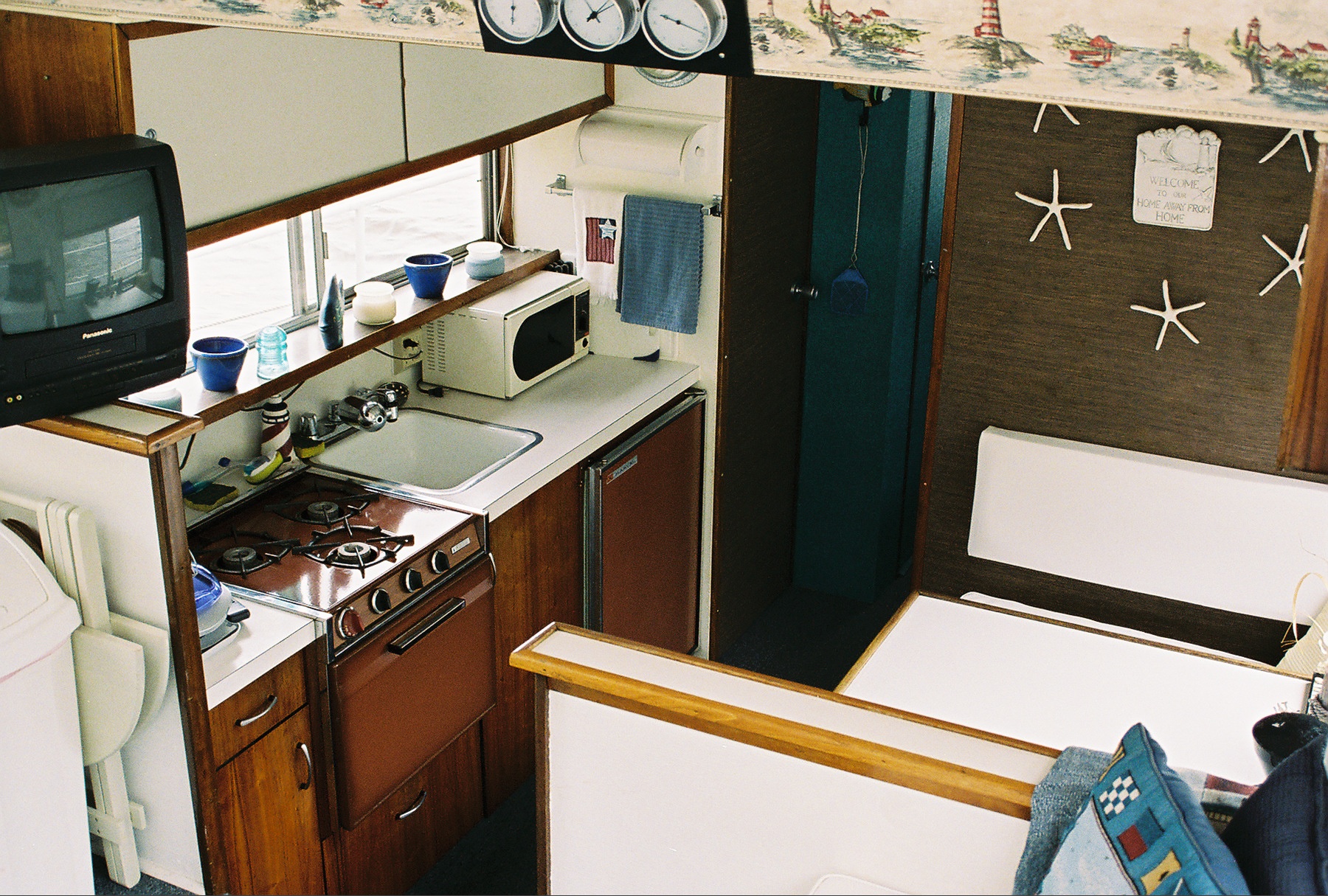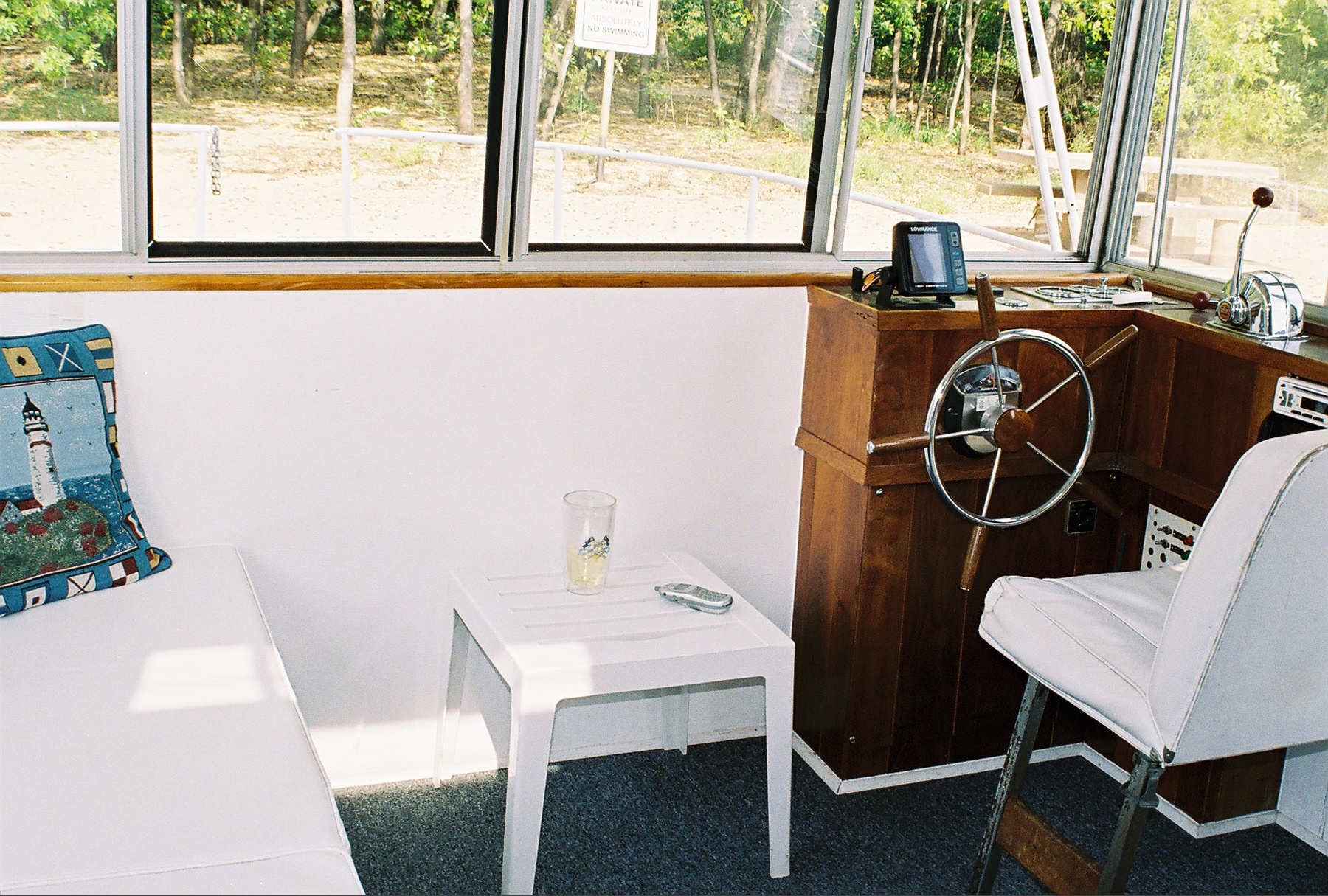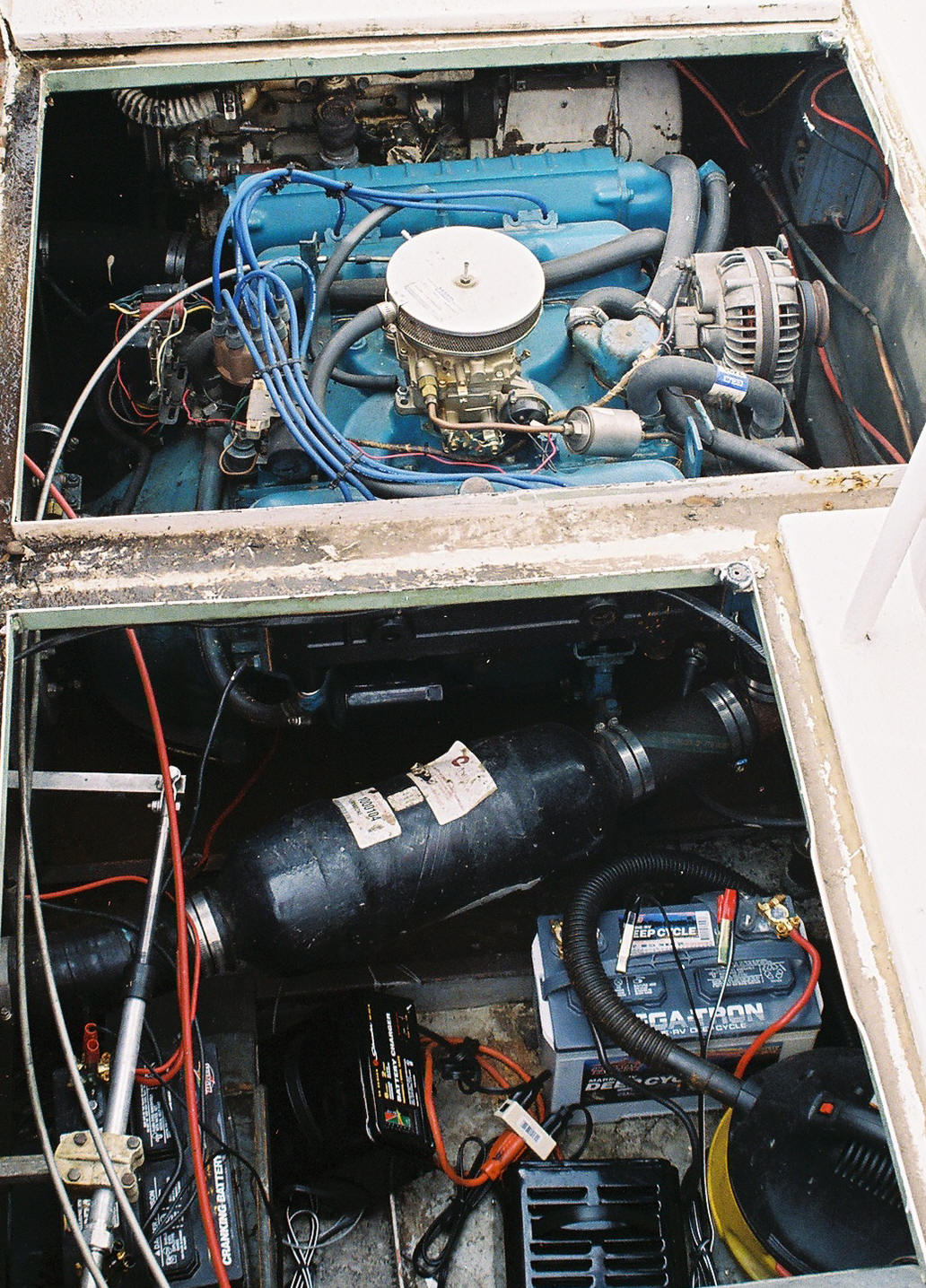 HIN: 514062
Owner_Occupation: Tom & Barb McKie, Co-owners Residential and Commerical Security Systems
Name_of_Vessel: River Girl
Hailing_Port: St. Louis, MO
Year: 1968
Model_Name: River Queen
Years_Owned: 1998
LOA: 35'
Beam: 13'
Fuel_Type: Gas
Fuel_Cap: 100 Gallons
Propulsion: 350 Chrysler
Trany_Drive_Props: ?, single screw, small (wife talking here)
Fresh_Water: 50 Gal - 1
Holding_Tank: 50 Gal
E_Mail_Address: bangtson@aol.com
Tell_us_about_your_restorations:
Everything inside and out. Engine, Generator, Head, water tank, 1 gas tank, etc.
Future_Restorations:
Replace the outside siding
RQR_Impressions:
I think it is great! Glad to finally find other RQ's on the web.
To: Mike Wolfe
Love your boat!
We have a much smaller version.
I think it is interesting how men are always interested in the outside and the engine compartments of boats, when what women want to see is the inside. It would be great to see how the insides of the Riverqueen differs from boat to boat and good to get ideas on how people have decorated, so If you have any inside pics of the boats on your web it would be great to see!
We have had similar experiences with our boat as it seemed you have. We too sandblasted our boat after purchasing and also found water streaming out of many holes in the bottom - we have since had a welder replace several plates on the bottom.
We also have a Kohler generator that has had contineous maintenance and we have a couple of parts missing so my husband still has to keep it running with a clamp and a pencil. If you know of any great spare parts web sites to go to, we would appreciate getting some addresses.
Anyway, without going into our 8 year experience with our Riverqueen, I will just attach a few pics of the boat that we are also very proud of.
A few years ago we never saw another RQ in our area, but now there are probably 3-6 on the upper St. Croix River between MN and WI.
Hope you enjoy the pics - feel free to publish them.
Barb and Tom McKie
Go back to the Registry. Go back to Main Page. Go back to the RQ Registry Form.