670201091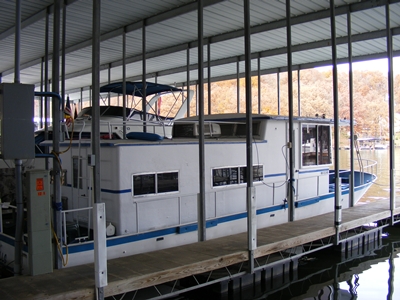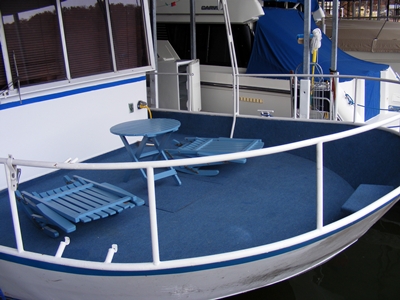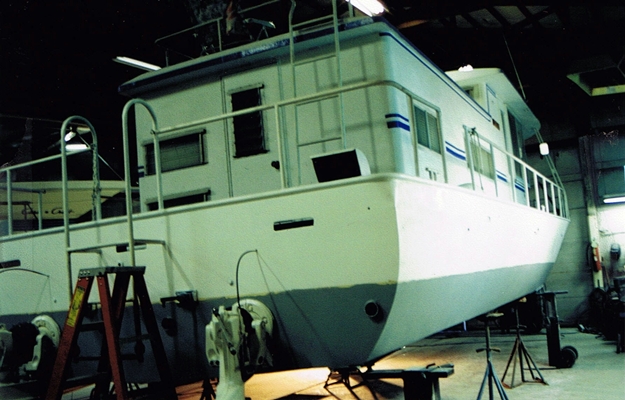 Owner: Jon Kimmen
Name_of_Vessel: No Bells
Hailing_Port: westport yacht club lake of the ozarks missouri
E_Mail_Address: hrddrv8@sbcglobal.net
HIN: mom670201091
Year: 1967
Model_Name: River Queen
Years_Owned: 3 months
LOA: 38'
Beam: 12'
Fuel_Type: gas
Fuel_Cap: 100 gal
Propulsion: Twin 318 Chryslers
Trany_Drive_Props: Twin Dana
Fresh_Water: 40 gallon 1 tank
Holding_Tank: 40 gallon (?)
Date: Monday January 18, 2010
Time: 08:27 PM

Tell_us_about_your_restorations
None To Date
Future_Restorations
I acquired this boat from a great lady that has had it in her family for 20 years or more. I feel like one of the luckiest "new owners" on earth. She gave me every receipt for everything that has been done to or purchased for this boat. I have the original literature from river queen that was supplied with the boat when it was new. Also, she included the generator, main engine, and outdrive manuals. The first thing i need to do is replace the front part of the roof. A tree fell on it during an ice storm a few years back. They got it put back in some kinda shape but it's not perfect. I also plan to replace the carpeting and flooring in the cabin. The outside side of the cabin is in desperate need of repainting also. Other than that, I'm sure I will be doing plenty of repairs as I go.
RQR_Impressions
Love the website and all the content. I am proud to be a part of a great boating community !
---
Hi Jon, Thank you for participating in our River Queen Registry (RQR) Sounds like your old boat has been well taken care of. Plus having all the documentation is a real boon. She a good looking boat. Best of luck to you... Send me more pictures and stories when you can... mnw : )
Go back to the Registry. Go back to Main Page. Go back to the RQ Registry Form.