684017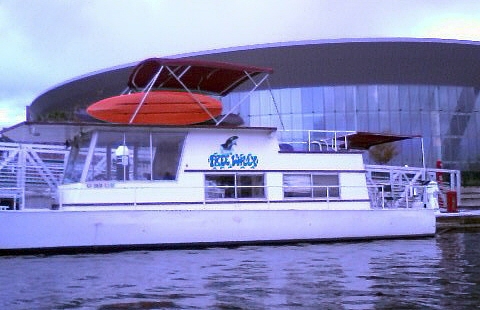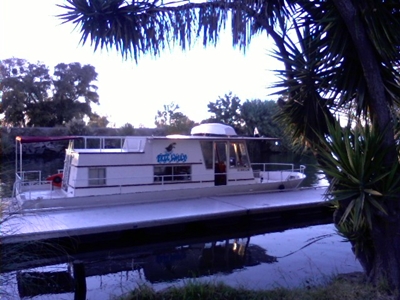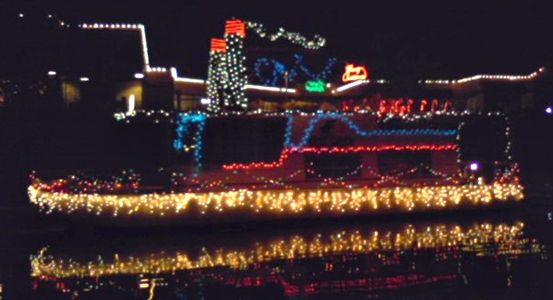 Owner: Don & Shirley Barry
Name_of_Vessel: Free Willy
Hailing_Port: Lincoln Village West Stockton CA
E_Mail_Address: dkbarry@comcast.net
HIN: 684017
Year: 1968
Model_Name:
Years_Owned: 10 years
LOA: 40'
Beam: 12'
Fuel_Type: Gas
Fuel_Cap: 60 gal
Propulsion: One Chrysler V8
Trany_Drive_Props: Dana out drive 17"
Fresh_Water: 40 gal
Holding_Tank:
Date: Saturday January 23, 2010
Time: 05:24 PM

Tell_us_about_your_restorations: On going improvements and lots of maintenence New bottom several years ago
Future_Restorations:
RQR_Impressions: It is great, keep it up
Hi, Mike,
Mike Barry here sending pictures for Don Barry's River Queen. The Emblems look great and My Day already installed his. Here are a few pictures. Use Free Willy for the main picture.
Great to follow your site over the years. If I didn't know better I would think you were writing about us. Our story is almost the same but You put it into clear interesting words to read and actually follow like a how to.
Thanks,
Mike Barry
Free Willy First Mate
---
Hi Don, Thank you for all your help in the Squadron. Thank you for your help with the new sign for my boat. Your Queen really looks nice. Keep up the good work! One day I will enter and win the Christmas boat parade as well!
mnw : )
Go back to the Registry. Go back to Main Page. Go back to the RQ Registry Form.