Mike Wolfe "The River Queen Refit" 2005
694081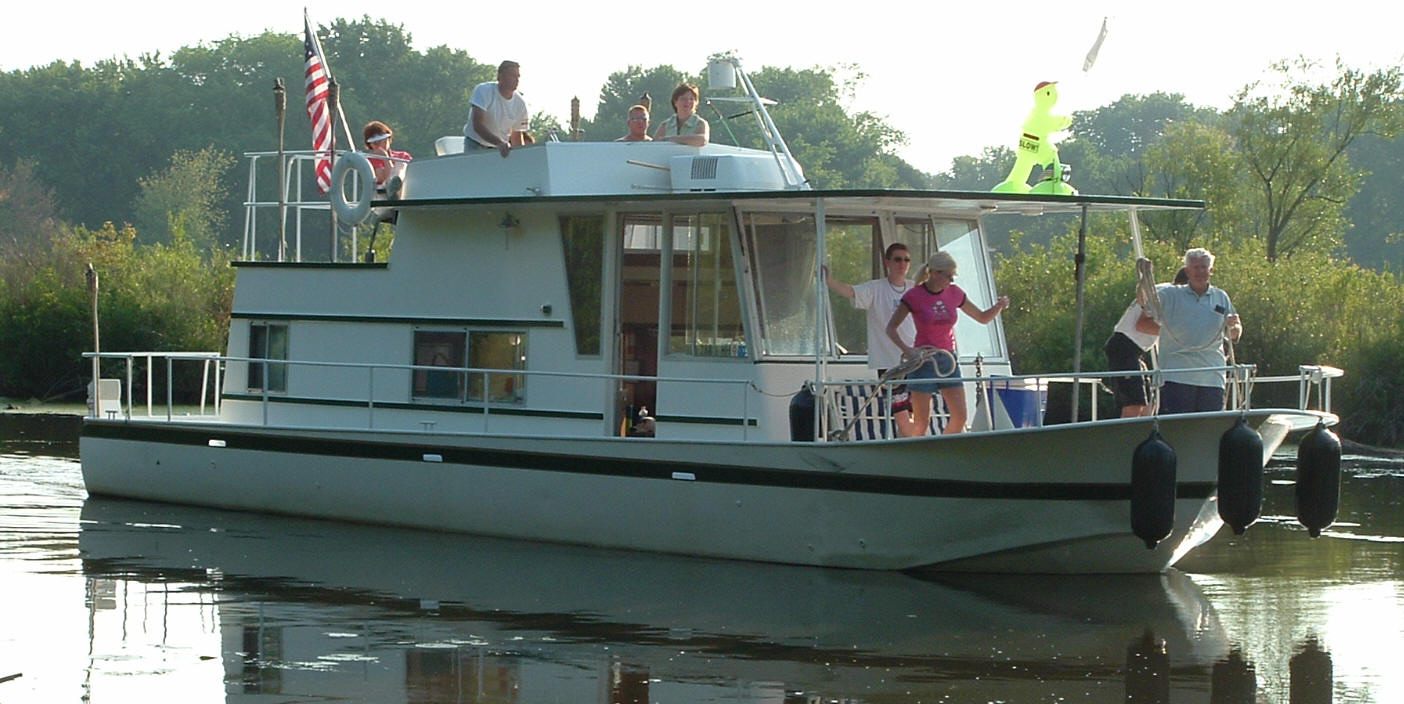 A fine looking boat!

This sure looks like a fun time.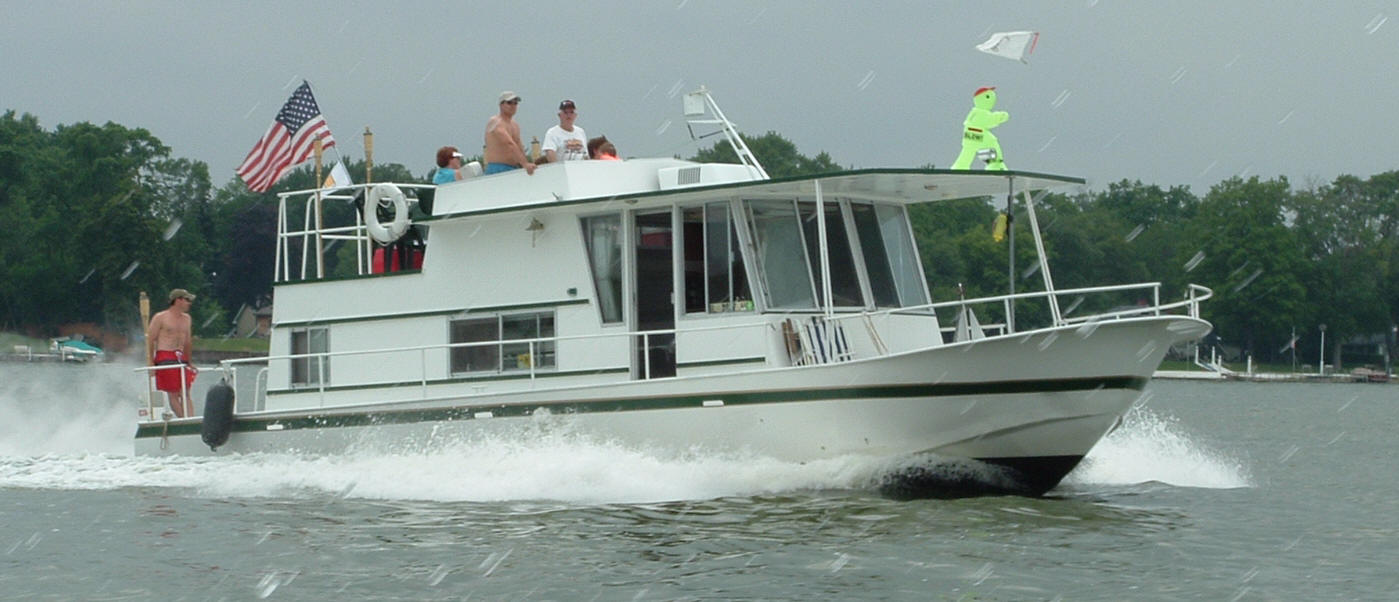 Love to see a RQ up on step. mnw : )

HIN: 694081
Owner_Occupation: Bill Monty/Computer programmer -- Kevin Griffin/private business owner
Name_of_Vessel: It's five O'clock somewhere
Hailing_Port: Lupa's marina,, Antioch Il
Year: 1969
Model_Name:
Years_Owned: 6 years
LOA: 40
Beam: 12.5
Fuel_Type: gas
Fuel_Cap: 180 gal
Propulsion: 2 X Chrysler 318
Trany_Drive_Props: paragon trans, dana 80's ,17X17 brass
Fresh_Water: 40 gal water
Holding_Tank: 20
E_Mail_Address: b.monty@earthlink.net/profinish10@aol.com
Date: 01/27/2006
Time: 11:24 AM

Tell_us_about_your_restorations:

We have spent the better part of 5 years restoring this vessel. Started with a 3'x10' sheet of steel under the head where the original had rusted through. Numerous rust holes cutout and fixed correctly,, no bondo patches. If you don't know how to weld, you will learn.. Outdrives rebuilt by the guys at tower, fall 2000. Original motors rebuilt fall 2004. Hull and outer steel sandblasted and repainted,fall 2000,2001 and 2002. Removed and sealed every window,fall 2001. All new carpeting,interior,countertops,head,steering,gauges and throttle cables. Added a 3'x6' swim platform to the stern,fall 2004. Have a full size grill mounted off the rear.
Future_Restorations:

Last thing on the to-do list is replace all the electrical systems.

RQR_Impressions:

Would not change a thing, site is great!

---
Thanks Bill... Your boat looks neat and clean. You redid all your windows? I sure need to on mine. Did you rebuild the existing frames? So far your my closest cousin to my 50. Please stay in touch. Keep up the good work. mnw : )
---
Hi,
We removed all the windows prior to sandblasting. The inner frames
around the windows are made out of wood, we were able to get a few coats
of paint on them as a sealer. (they did make it 30+ years not being
sealed) My partner owns his own supply company which supplies products
to the car cleaning industry. He has this acid which works great on
aluminum. We acid washed all the window frames, cleaned up real nice.
The rubber seals around the window glass were all in good shape. Used
window glazing compound to seal the windows to the steel on the boat.
New screening material in all the screens and we were set to go.

Bill Monty

Visit our website at http://www.ubs.com

Back to The River Queen Registry Form. Back to The River Queen Refit Web Page.