Mike Wolfe "The River Queen Refit" 2005
7138XXX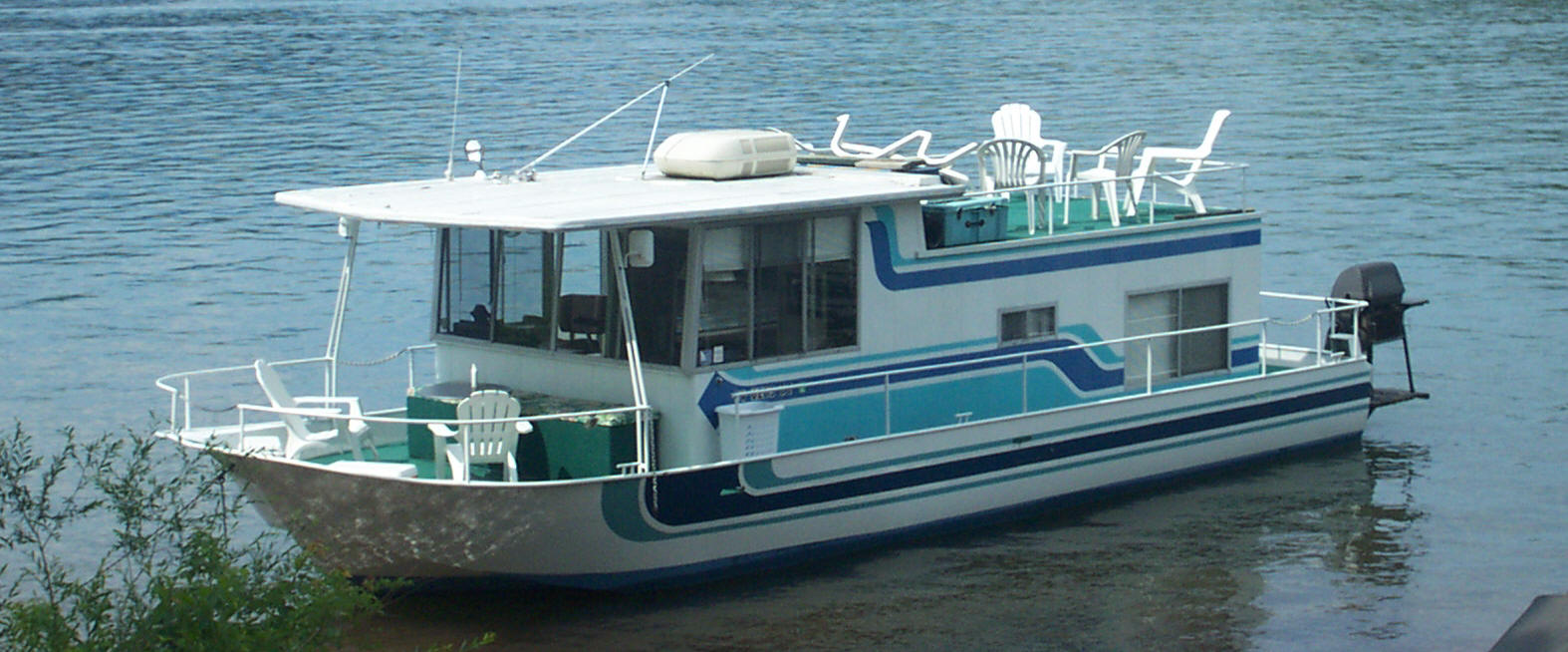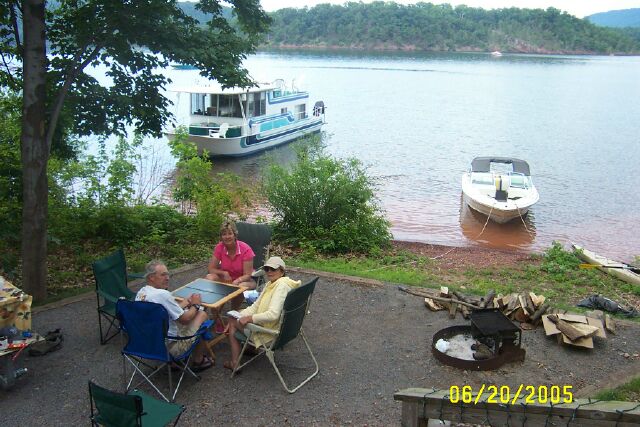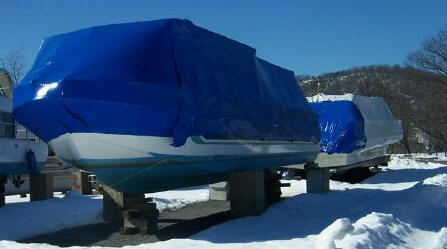 You guys back east... Berrr! I'll stay in California!
*******************************************************************************
HIN:
Owner_Occupation: Bill & Rosemary Clawges Coal Broker/RN
Name_of_Vessel: Shorebird
Hailing_Port: Raystown Lake, Pennsylvania
Year: 1971
Model_Name:
Years_Owned: 20 years
LOA: 38
Beam: 12
Fuel_Type: gas
Fuel_Cap: 100 gal
Propulsion: Dana single
Trany_Drive_Props: 17 dia, don't know the pitch
Fresh_Water: 50 gal
Holding_Tank: 100 gal
E_Mail_Address: Clawges@clearnet.net
Date: 12/30/2005
Time: 05:39 AM

Tell_us_about_your_restorations:

I have done nothing other then rebuilt the Dana twice in 20 years. The motor still works great. Wax every year in the spring and take care of the bottom paint every pull out.

Future_Restorations:

noting right away, will do as needed

RQR_Empressions:

I have enjoyed reading your refit, sounds like you are having lots of fun.
---
Mike, I feel like I know you from reading your log on the rebuild. Just a bit of information about River Queens. I have had mine since 1986. We bought her after looking around for a summer or so and finally found her at a marina on the Ohio River in Pittsburgh.
I have gone through the Dana out drive rebuilt twice, just replacing the internal parts that needed it. When it starts to go bad you pick up a lot of vibration and eventually the gears or splines start to turn inside each other causing a heck of a noise, especially on the steal boat. But I fixed it and on we go, only had to rebuilds in almost 20 years. I knock on wood but I have never had the engine (318 Chrysler) out of the boat. I think the key to this is not running it hard, you have to remember boat engines are running up hill all the time. I keep the water separator clean but other then oil changes and some occasional plugs and point changes, she just keep on running like a kitten. Another thought about the Dana out drive, turn your engine idle down as far as it will go for changing gears, gear changing is extremely hard on the Dana's at higher RPM. I have mine so it will turn down to 400 RPM, it slides into gear with hardly a noise at all. At 700 RPM it makes a heck of a ker thunk!!
I cruise at 1500 RPM, I found by using a GPS that you only make a lot more noise at higher RPM. She runs at 9 mph at 1500, 9.5 MPH at 1800 RPM and full throttle an amazing 12.5 MPH at around 2300 RPM. I seems she pushes a lot more water, makes a great wake for the jet skis but does not go enough faster to pay for the more then double the fuel intake.
I have already told you in a previous email but we have the Shorebird on a rather large lake for Pennsylvania called Raystown Lake. It is a Army or Government Corp lake. The lake is about 32 miles long with several hundred miles of shore line, coves and tributaries that you can go get lost in. There are lots of no wake areas for swimming etc. The water is clean with good visibility although it is an algaecide lake that turn real greenish blue by late summer when the water temperature gets into the eighties.
Bill Clawges
---
Thanks for the e-mail and pictures Bill. I like your stripes! Can you send me a better side shot? We all would like to see it Closer. Stay in touch. mnw : )
Back to The River Queen Registry Form. Back to The River Queen Refit Web Page.