7143135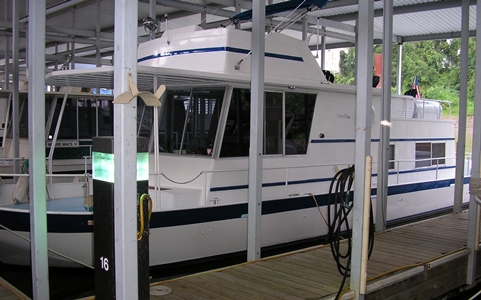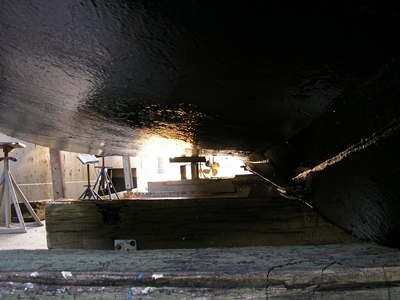 HIN: 7143-135
Owner_Occupation: Dave Reeve Mechanical contractor
Name_of_Vessel:
Hailing_Port: Memphis , TN.
Year: 1969
Model_Name:
Years_Owned: 8 years
LOA: 43
Beam: 14'
Fuel_Type: gas
Fuel_Cap: 160 gal
Propulsion: twin 318's
Trany_Drive_Props: v drives 19 x 17
Fresh_Water: 2 =75 gallon each
Holding_Tank: 30 gal
E_Mail_Address: dreeve@comcast.net
B1: Submit
Remote Name: 75.64.158.14
Remote User:
HTTP User Agent: Mozilla/4.0 (compatible; MSIE 7.0; Windows NT 5.1; InfoPath.2; .NET CLR 1.1.4322)
Date: 02/21/2008
Time: 09:32 AM

Tell_us_about_your_restorations:

What a up hill battle! hull work ,replaced a engine ,shafts, and seal.A lot of painting.

Future_Restorations:


RQR_Impressions:

It's been great. Reading it for some time.
---
Hey mike
I been working on this boat for eight years. The bottom work as hard it took about 11 gallons of cold tar to cover the bottom.
Patch under the head and replaced 20' of keel. What a job in the Memphis heat. 100 degrees in the shade.
Dave Reeve 2-21-08
---
Hi Dave, Thanks for joining the registry. You sure have a clean looking boat! I haven't seen a RQ with V-drives before? How's that working for you?
Looks like your slip mate is a RQ too? Are they signed up? Send me an update and I'll get it posted. Sorry it took so long to get it done...
Be safe! mnw
Go back to the Registry. Go back to Main Page. Go back to the RQ Registry Form.